好消息!《南华早报》报道苏克任先生和他的三所精品山庄!

How a global traveller came home to reconnect with China of his youth and preserve fading traditions
Photojournalist and art collector Keren Su never forgot the 'living museum' he encountered on a 6,800km bike ride across China nearly 40 years ago

He built three lodges, the first a traditional wooden structure with no nails, that are cultural museums, art galleries and rustic rural stays rolled into one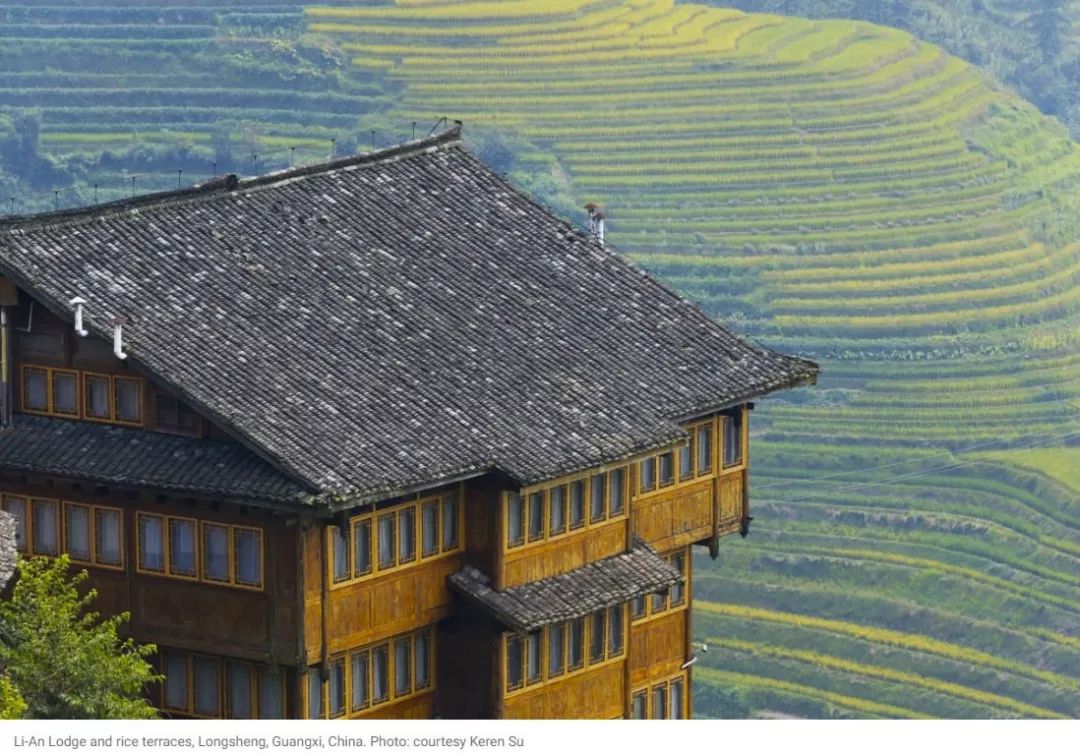 Standing amid the misty hills and highland rice terraces of Longsheng in southwest China in 1997, Keren Su had a vision.
"I dreamt about building a house just like the traditional houses in surrounding villages, which are built the ancient Chinese way: entirely wooden and not a single nail. It took me nine years to fulfil that dream."
At the time, Su was photographing the so-called Dragon's Backbone Rice Terraces, some 100 kilometres (62 miles) north of Guilin. He found some land for sale and his vision took flight.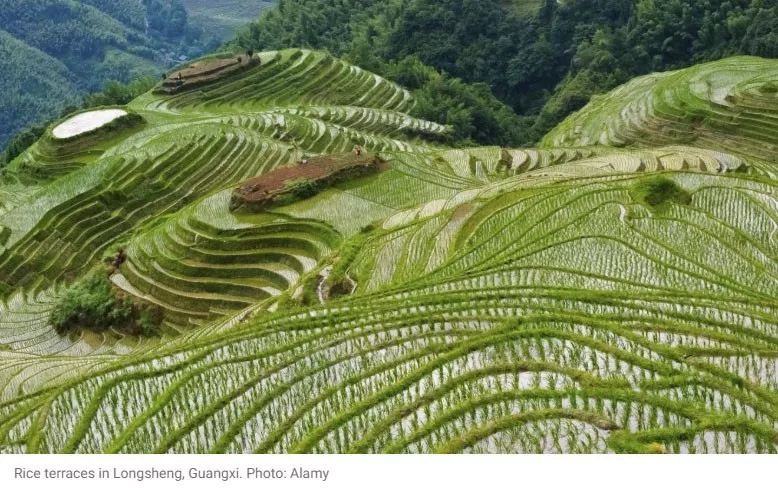 "I am an art collector. During the Cultural Revolution they destroyed so much art, especially folk art, so I built up a personal collection including antique furniture, wood carving, porcelain and embroidery pieces."
"I thought it would be a wonderful idea to display all the objects and make a special place where I could retire and move all my collection. But then the idea grew to turn that into a small, special lodge to share with people like myself, who love travel to remote, fantastic landscapes."

Su's passion for such places goes back to his youth. In his late teens he was separated from his family during the Cultural Revolution and sent to a remote labour camp in northeastern Heilongjiang province.
In 1981, after eight years in the fields, Su, now 67, graduated from the Hangzhou Teacher's Institute – but adventure, not the classroom called. He did a solo cross-China bike trip that same year, pedalling west from Hangzhou to Urumqi.
"The journey was an education in itself … That trip really enlightened me," he says. "I was dreaming of Marco Polo, and along the way, I got to know China and it really opened my mind.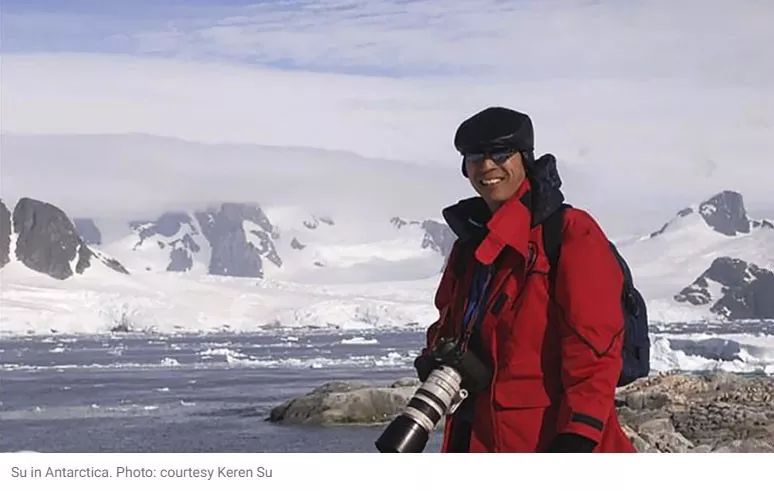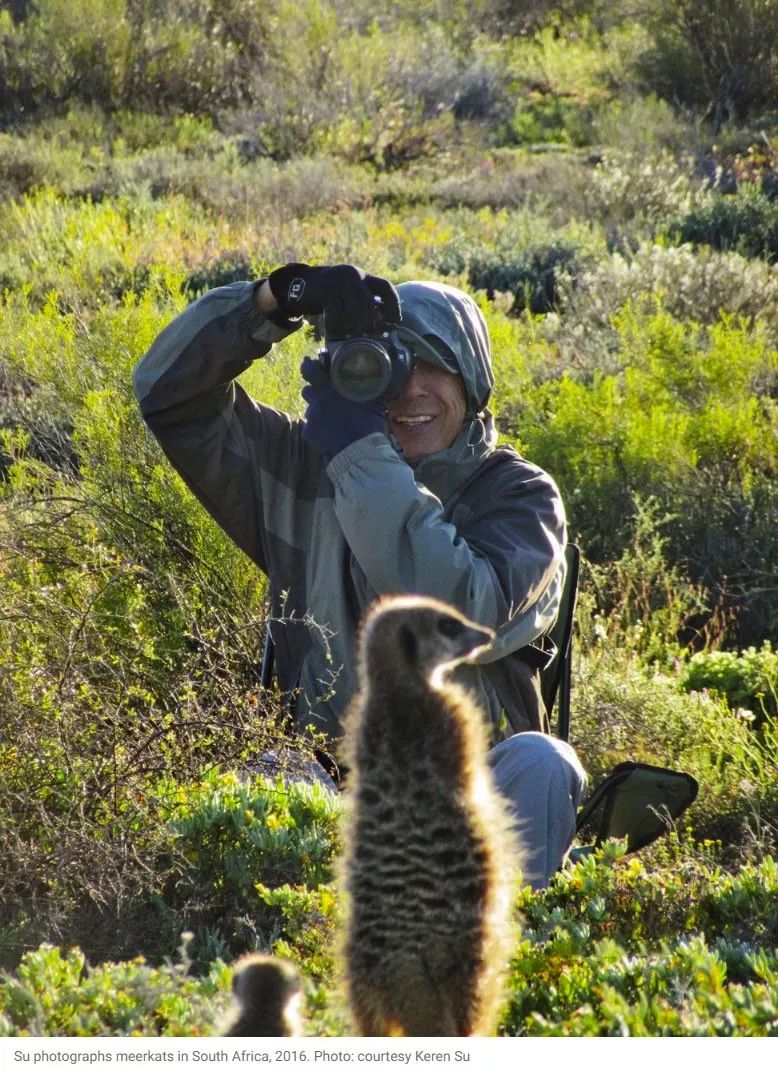 "I ate potatoes with Gansu peasants in a cave, drank yak butter tea with Tibetans in a felt yurt on the Qinghai-Tibet Plateau and sipped sweet wine with northern Shanxi farmers in the field … I also took photographs, sketched, recorded conversations and wrote poems."
During his epic 2,600km, 68-day journey, Su crossed paths with a mountaineering expedition.
He later worked for seven years as a mountain guide. Taking a group of Americans to Mount Everest in 1983 prompted his move to the United States, where he established himself as a photographer.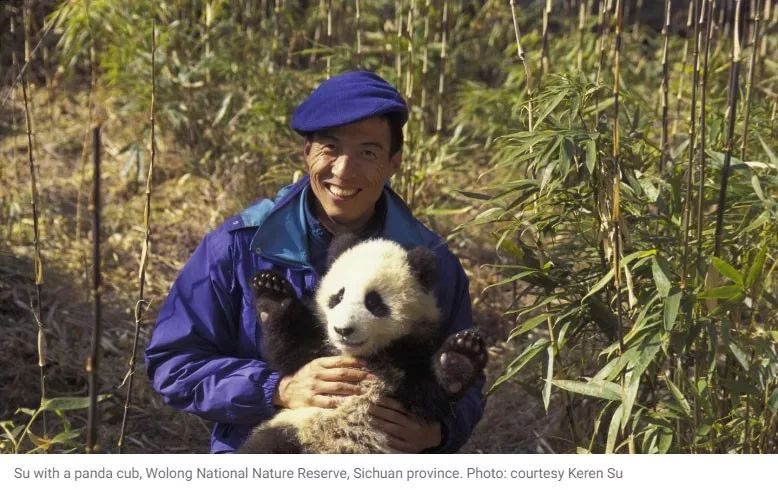 He has spent the past three decades as a photojournalist recounting the lives of Chinese ethnic minorities, their folk art and customs. "My urge has always been to travel, to record change – and the things which are disappearing."
That urge can be seen in the three lodges he built in southwest China, and in his thwarted ambitions as a designer.
"I was thinking of becoming an architect, then the Cultural Revolution destroyed my hopes."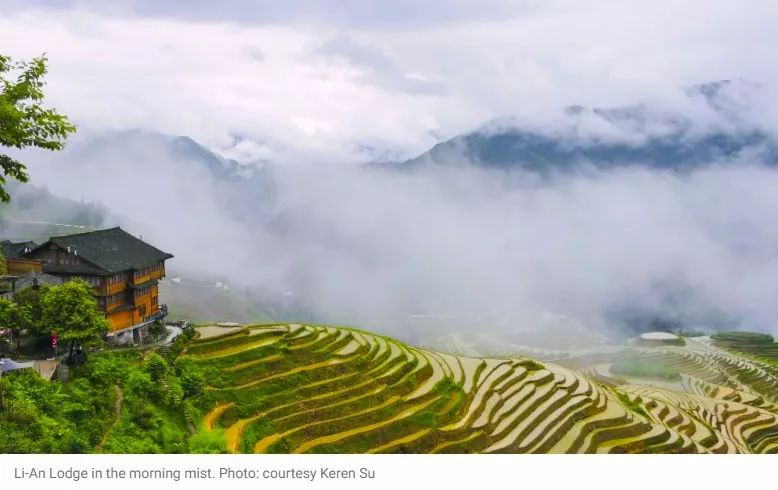 Each house took nearly a decade to complete, starting with Li-An Lodge – built entirely from cedar wood – which opened in Longsheng in 2006.
"This is one of the last remaining areas deep in the mountains where you see such traditional timber houses and I wanted to help recapture this craftsmanship," Su says.
The house has a framework of interlocking poles, tied together and topped with a tile roof. Su says in former times the work was all done in a day, "and villagers came to celebrate, throwing candies from the top and playing musical instruments".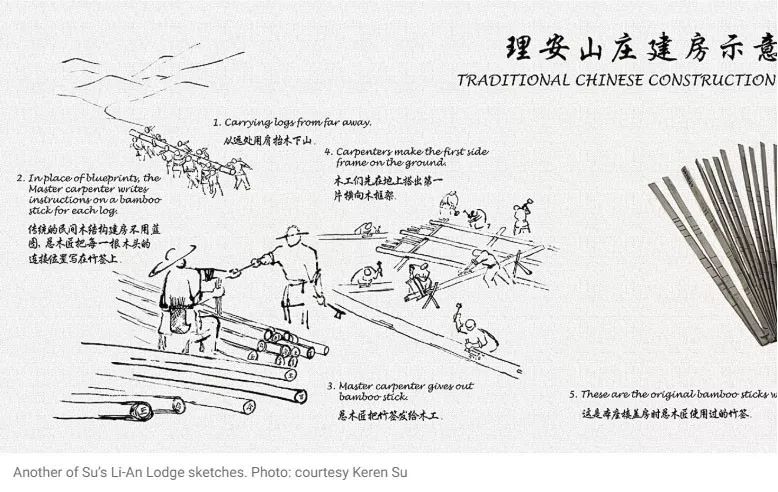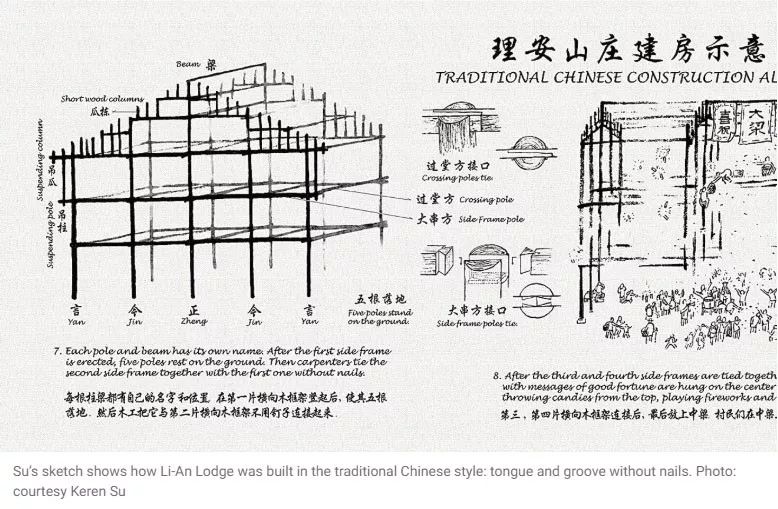 Su is an accomplished artist, having practised calligraphy since his youth "like most children in well-educated families", he says; he later created his own style by combining modern and traditional Chinese brush painting techniques. His work as a Japanese ink sumi artist is widely exhibited across the US.
One of his sketches for Li-An Lodge shows the design process for the house, using interlocking "tongue-and-groove" panels supported by the frame.
"When I started finding all the wood, I designed everything inside and outside," Su explains, "then assembled it with the help of a master carpenter who, instead of using a blueprint, wrote his instructions on a bamboo stick for the placement of each log."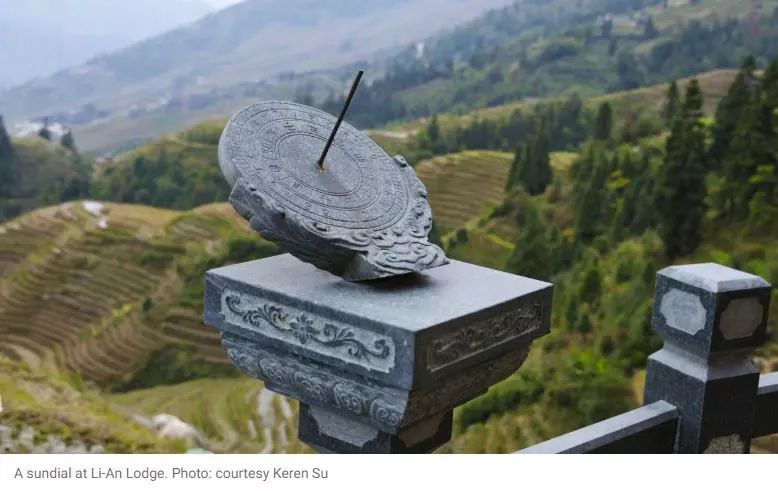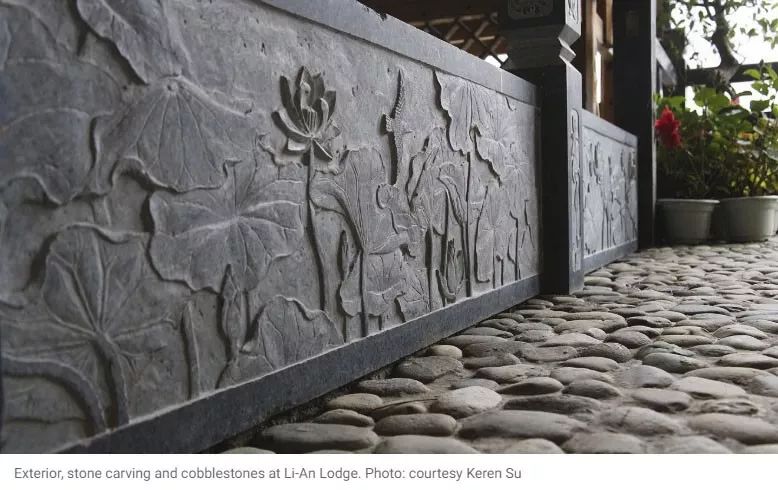 "Inside we classify each room with a folk art subject, and tell the story behind the objects," he says. The objects on display include artefacts in the lobby and stone carvings and sundials outdoors.
With his mission accomplished, Su set about building another two lodges a couple of hours drive south, amid the karst peaks, grazing buffalo and flourishing begonias of the Unesco-classified Li River valley.
Like Li-An Lodge, they are cultural museums, art galleries and rustic rural stays rolled into one.
"The second house is also representative of local tradition, but built in brick – we call it grey brick or rich people's brick," he says.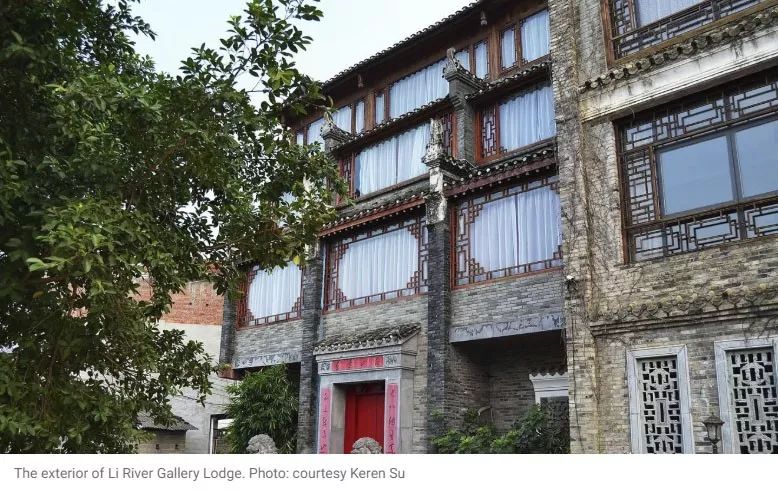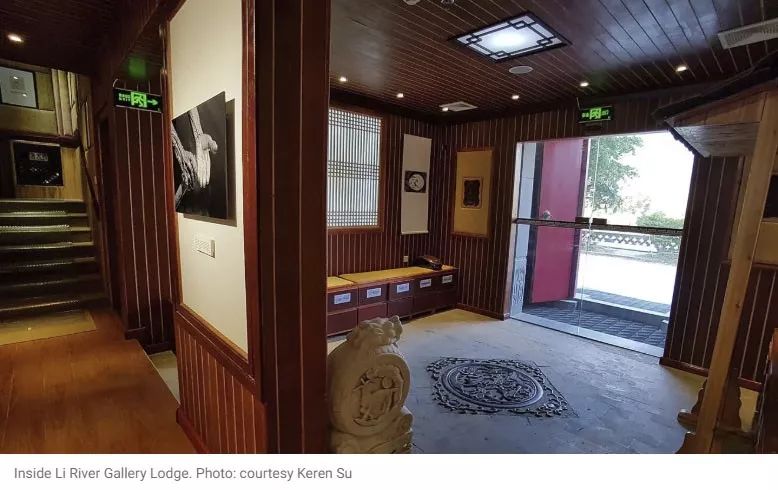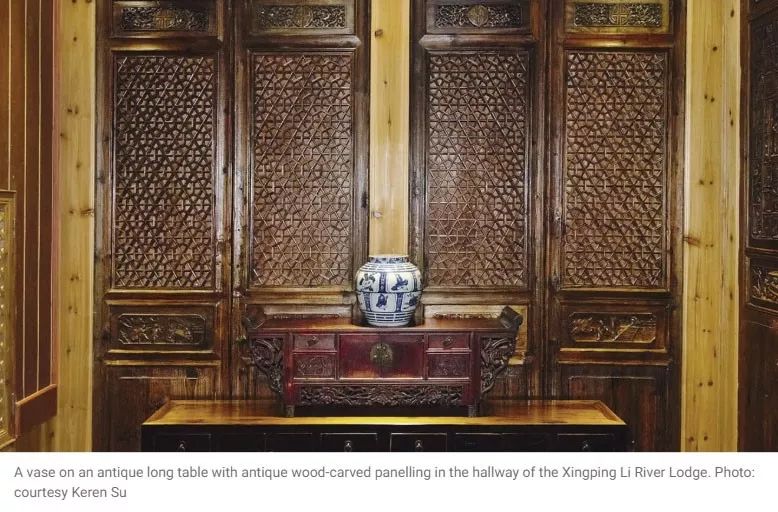 On the banks of the Yulong River in Yangshuo, the Li River Gallery Lodge showcases Su's photos of Chinese scenery, pandas and historic sites. Working with photo agencies such as Getty Images, his images have been published in leading nature, science and travel magazines, including National Geographic Travel and Smithsonian.
His Li River Lodge, opened in the fishing village of Xingping last year, and the black and grey tiles and cornices on its facade reflect typical residences along the Li River.
The lodge is dedicated to Su's collection of classic Chinese furniture: from lacquer screens and gilded carved bed frames to intricately carved wall panels, Luohan daybeds and huanghuali (yellow flowering pear wood) lamp-hanger chairs, named because of the back rail's resemblance to a lantern support.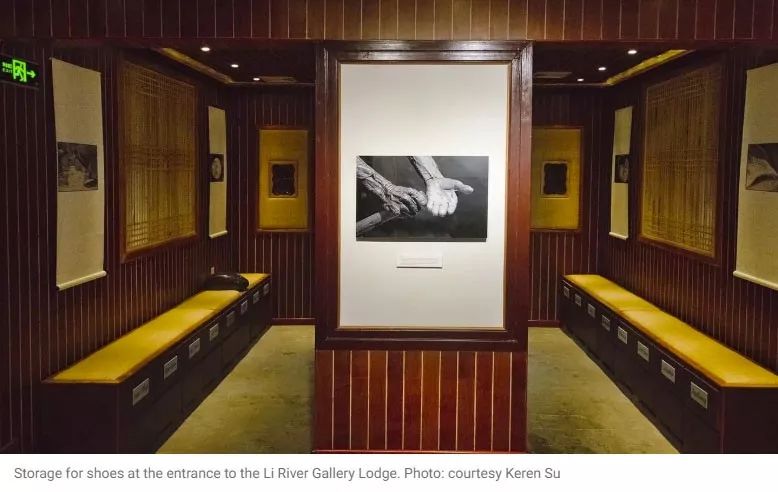 He hopes to rekindle a connection with the past through these mini-museum houses – especially the past he discovered on his transformational trip nearly four decades ago.
"At that time China was a living museum, a nation of diverse people who still maintained their own ethnic customs, language and lifestyle. But now China is at a really big changing point in history. And with all the improvements, it's all too easy for people to forget their own traditions."
* This article appeared in the South China Morning Post print edition as: one man's mission to keep cultural traditions alive